Ricky Rescue Training Academy is an online training facility providing Tennessee Firefighting Commission approved courses, including Tennessee Fire Officer and Inspector Classes. Why do your training online?
Tennessee Fire Officer 1, 2 And 3 Online Courses
There are many reasons why someone would consider furthering their career in the Tennessee fire services, or renew their certification, through online courses. It's convenient, because in most cases these online courses are open enrolment style, meaning participants can sign up when it's convenient for them. The course work can also generally be completed in your own time, at your own pace. Obviously there are some hands on components involved that will require candidates to attend a formal classroom situation but these are generally limited to just one or two single day sessions at a central location.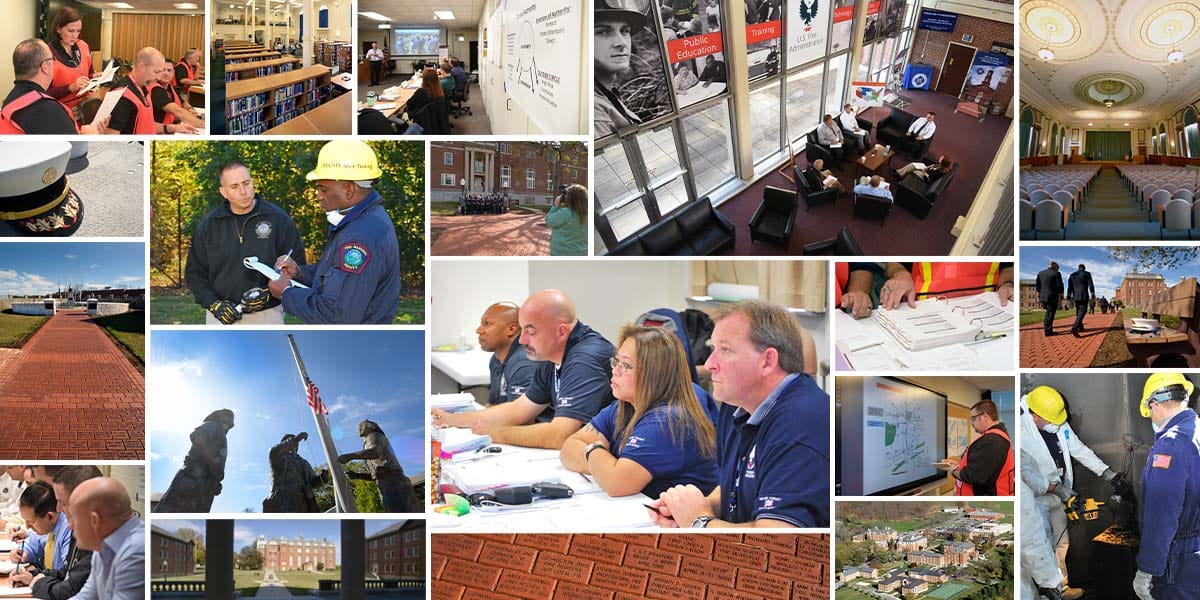 The courses all meet the pre-certification requirements laid out by the Tennessee Firefighting Commission. They are also all TFC approved and completion of the course work qualifies candidates to sit the relevant TFC tests to obtain their certification.
The online Fire Officer 1, Fire Officer 2 and Fire Officer 3 courses available from Ricky Rescue take candidates through the training required for these positions within the Tennessee Fire Services. Fire Officers are an important part of the fire services because they provide leadership for the front line firefighters. They also play a key role in the organization and administration of the fire services generally.
Topics covered by the online courses include understanding how group performance is affected by group dynamics in general. You will also learn about the theories behind effective leadership and understand how you can positively motivate and inspire your team through your leadership abilities. Additionally, you will become familiar with theories of management and with administration and organizational values, philosophies and ideology in relation to the fire services in Tennessee.
TFC Approved Online Tennessee FD Fire Inspector Classes
Fire inspectors are the fire personnel tasked with ensuring safety standards are in place and are compliant with state legislation. The duties of a fire inspector include building inspections to ensure fire code compliancy, development of fire emergency and fire exit plans, implementation of fire drills and other routine fire emergency contingency plans.
The fire inspector is also responsible for inspecting and ensuring that fire systems such as fire alarms, sprinklers, extinguishers, hose reels and other fire equipment are installed and working correctly. As well as identifying potential problems such as blocked access to fire equipment, blocked or inadequate fire exits and other issues that could potentially cause loss of life in the event of a fire. Fire inspectors are also often called upon to issue code violation notices in cases like this and provide follow up to ensure compliance.
Fire inspectors should also be capable of identifying building structures as they relate to fire safety and may additionally be trained in hazardous materials identification. Some fire inspectors are also involved in providing forensic services by way of collection of evidence at fire scenes through to collating reports and testifying in court. Above all, a good fire inspector must have unprejudiced ethics, good communication skills and a good eye for detail.
The TFC approved online Tennessee FD Fire Inspector Classes offered by Ricky Rescue Training Academy will give you a comprehensive grounding in all the skill sets required of a good Fire Inspector with the Tennessee Fire Department. The course utilizes the NFPA 1031 "Standard for Professional Qualifications for Fire Inspector and Plan Examiner" syllabus and completion of the course work will qualify you to take the TFC exams.
Further your career in the Tennessee Fire Department by enrolling in an online Fire Officer or Fire Inspector course through Ricky Rescue Training Academy today.